New Mark Homes has established itself as a design-build contractor that works diligently for the homeowner in Staley Hills. They have made some incredible changes which have gone to improve productivity, efficiency and communication by adopting advanced ideas and technology for a contemporary approach to home building. New Mark Homes has been building its legacy through hard work and remarkable craftsmanship. Still, to keep this legacy intact, they have adopted these new innovations to give its customers the best service and quality possible. The company takes into account not only the homeowner's present needs, but also any future needs that may arise. Throughout the entire building process, New Mark Homes will provide exceptional customer service while offering quality work at an affordable price. The innovative products and technologies being used by New Mark Homes only solidify the value of its promises.
​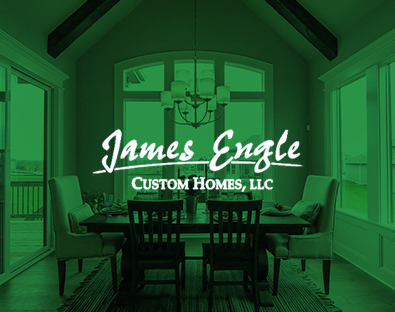 Established in 1982, we are more than just another Kansas City New Home Builder. Bickimer Homes has been involved in the planning, development, and building of new communities and homes in the Greater Kansas City Metropolitan Area for over 35 years. As home builders we pride ourselves in building new homes in Kansas City that combine the latest technology and design features with quality-control procedures that will stand up to the test of time. Customer Satisfaction is further enhanced by Bickimer's Energy Star Certification and commitment to an exceptional Customer Service Program. "Building Dreams on a Solid Foundation" is not just a slogan, it's our mission.​
Built on tradition growing through innovation!
Quality craftsmanship, innovative design, advanced building science and customer-centric service are the core values that drive our company every day. For more than two decades, Covenant Custom Homes has constructed some of Johnson County's most impressive homes. Because we take on a limited number of projects each year we can provide the focus and hands on attention every customer home deserves.
Constructing beautiful homes with outstanding functionality is our passion. Everyone on our team, both in the office and in the field, is driven to exceed our clients' expectations. Covenant Custom Homes works with the industry's best to build the most distinctive homes in Johnson County's premier neighborhoods. No matter your taste or style, there are virtually no limits to what we can build for your family.​
Integrity can be translated in many different ways. One could say that it stands for a concept of consistent actions, values and outcomes. Another could say that integrity derives from an inner sense of wholeness, created from qualities such as honesty and cohesion of character. No matter the definition, James Engle Custom Homes and Integrity stand as one. Jim Engle founded James Engle Custom Homes in 2000 while exploring his passion for real estate. The relationships built over the years, along with the determination to create, implement and continually improve processes is what fueled the company's growth. The relationships developed, brought out feedback that sparked ideas to break further away from traditional building industry processes and techniques.​
Built by family, for family.
That's the home-grown philosophy behind Rodrock. Our foundation is built on three generations of bringing family homes to inspired living, where each day brings a fresh beginning and a new opportunity to say, "There really is no place like home."
Driven by a commitment to quality, a dedication to attentive concierge service and a passion to make each experience unique and personal, we imagine places where families not only live, but dream and share.
From our family to yours, welcome home.